We sponsor athletes and dancers, willingly supporting GOOD initiatives
2019.02.20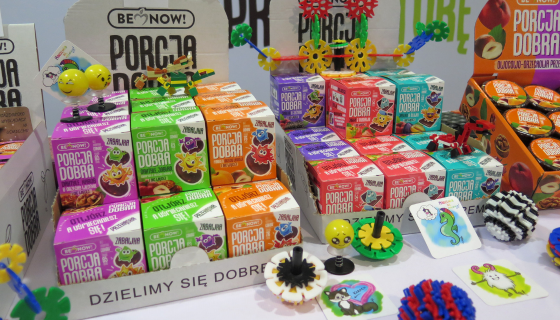 Porcja Dobra, in accordance with its name and philosophy, engages in events which, in our opinion, are valuable and mobilize individual people, as well as whole communities towards their development, in other words they propagate broadly understood good. Such as, for example, the 27th edition of the Carnival Dance Fest, organized by the Provincial Center for Culture Animation in Białystok, on February 16-17.2019.
The event attracted bands and individual dancers presenting street dance, stage and other dance styles. Among participants there were debutants but also well experienced dance artists. It is commonly known that dance not only improves the condition of the body, but also expresses the soul, teaches sensitivity, self-discipline and harmony. That's why we decided to sponsor this wonderful event. During the event the participants were treated to our snacks. Being the people who care about diet and form, the artists appreciated the taste of our healthy sweets. They also drew attention to the fact that the tidbits they had a chance to enjoy were made entirely of natural ingredients. We, in turn, had the opportunity to once again find out that dance is an art that has a GOOD vibes coming off it.
From the very beginning, we have been walking in step with people who are interested in what they eat. In other words, they consciously approach the choice of products, maintain a rational, balanced diet, serving their health a good service. Such people as for example, passionate mountain trekkers and climbers. That is why we also eagerly sponsored the all-Poland Flash Revolution climbing competition organized the Flash Climbing Center in Bialystok on February 2nd. We were astonished by unusual skills displayed by athletes! It seemed that they crossed the boundaries of their bodies, proving that thanks to passion you can climb and really get very high.
Thank you for the extraordinary and good experience and we assure you that soon again we will support projects that connect people, develop their talents and show them to the world.