Strips
Pure fruit and that's it!
As one famous saying goes – an apple a day keeps the doctor away.
Our fruit strips contain the quintessence of apple values ​​with addition of one of three precious ingredients – blackberries, plums or strawberries. This delicious and healthy snack does not only satisfies sugar cravings, but also provides valuable nutrients ​​necessary for everyday functioning.
With our natural fruit snacks you can enjoy the taste of your favorite fruits all year round.
Available flavours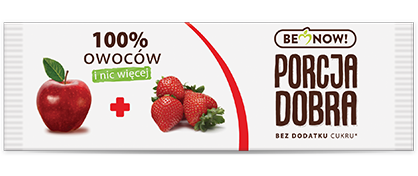 apple

strawberrys
Apple & strawberry bar
Thanks to ripe red apples and sweet strawberries used in production process, this delicious and healthy snack is loved by both – children and adults. Being rich in vitamin C and potassium it strengthens the body's immunity at the same time satisfying your sugar craving.
Ingredients: apple (69.5%), strawberry (30%), lemon (0.5%).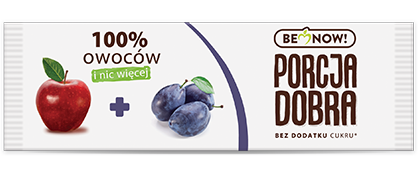 apple

plums
Apple & plum bar
A delicious and healthy treat that will most likely improve your mood, at the same time aiding digestion process. Plums and apples are known for their properties exerting a positive effect on the digestive system on the whole. These fruits regulate digestion, improve appetite and protect against free radicals.
Ingredients: apple (69.5%), plum (30%), lemon (0.5%).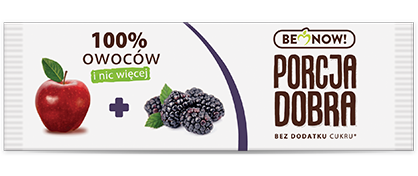 apple

blackberrys
Apple & blackberry bar
Tasty, naturally sweet and healthy snack. Blackberry contains a lot of antioxidants that eliminate free radicals thus resulting in slowing down ageing process and curbing the odds of disease occurrence.
Ingredients: apple (69.5%), blackberry (30%), lemon (0.5%).