Discs
Fruit, nuts and that's it!
The disc is made of pressed mix of dried fruit pulp and freshly chopped nuts. This is a delicious and healthy snack, which is a great alternative to traditional snacks. The fruits are dried at low temperature, which allows for the preservation of all vitamins and valuable nutritional values. The ingredients used create a unique composition with specific health properties. That's why you should taste all the flavors.
You will like our snack discs if you:
are looking for a cheat meal or get sugar cravings , this will boost your mood and vitality
looking for snacks with short ingredient lists.
like discovering new flavors
have no intention to overpay
consciously approach the choice of sweets for yourself and your children
Available flavours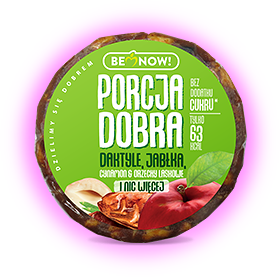 Multifruit with cinnamon
Delicious and healthy snack for individuals who want to increase metabolism and strengthen the body. It is rich in vitamins, minerals and valuable nutrients. It augments the body's immunity and also greatly affects important functions in the digestive system.
Ingredients: dates (54%), dried apple (40%), hazelnut(5%), cinnamon (1%)

dates

apple

nuts

cinnamon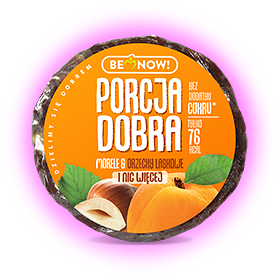 Apricot & nut
Delicious snack for those who want to look sharp and healthy. It is a perfect source of A+E vitamins which slow down ageing process having moisturizing and smoothing effect on skin. It also positively affects the eyesight and restores the acid-alkaline balance of the body.
Ingredients: dried apricot (95%), hazelnut (5%)

apricot

nuts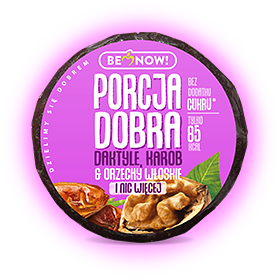 Date & nut
Healthy bite for those who need to boost or replenish their energy level. It is especially recommended during extensive physical effort or cerebration. Carefully selected ingredients create not just yummy and energy boosting snack but it also has beneficial influence on cardiovascular system.
Ingredients: dates (85%) carob powder (10%), walnut (5%)

dates

carob

nuts