Balls
Fruit, nuts and that's it!
"Porcja Dobra" balls is a great alternative to traditional sweets. Delicious and healthy confectionery which could be perfectly paired with coffee or tea. They are also perfect as a dessert or gift. Sweets created by nature deserve to be shared.
12 delicious balls available in a variety pack of 3 flavours
date(70%),
dried strawberry (20%),
carob powder (10%)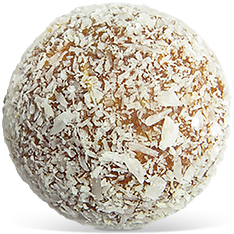 date (69%),
hazelnut (20%),
coconut shreds (7%),
date syrup (4%)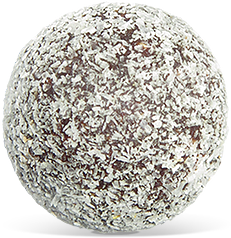 date (68%) ,
hazelnut (15%),
carob powder (10%),
coconut shreds (7%)
The base of all 3 flavors constitute sun-dried dates, full of natural sweetness. These fruits give a large dose of energy, facilitate digestion, strengthen the body's immunity and have anti-inflammatory and anticoagulant properties.
Depending on the kind you choose , among the ingredients there could be also found carob pitifully still little known in Poland. Carob is a real nutrient bomb! It contains a whole range of valuable minerals, such as: magnesium, iron, phosphorus, potassium, calcium, selenium, sodium, manganese, copper and nickel. In addition, it is rich in vitamins, among others: A, D and Group B.
The remaining ingredients also provide the body with necessary nutrients. They are a great source of fiber, healthy fats, valuable minerals and vitamins E, B and C.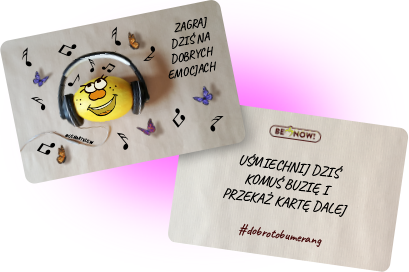 What makes our snack balls even more special?
A goodwill card hidden inside of each pack
This is a completely new initiative which is aimed at promoting the idea of ​​spreading goodness (positive emotions). With its help, one may express:
gratitude
accolade
verbal support
or it can simply bring smile to somebody's face