Three-packs
Three-pack is a small gift set of healthy sweets with a little surprise, which was created to form healthy eating habits of the youngest. Limited edition "Secret delicacies of Paarot" was created in cooperation with PAARO – Mobile Academy of Development for Children.
The set includes 3 fruit snacks in various flavors. Additionally, inside, the child will find a washable TATTOO and a special task from Paarot. After tearing the package along the perforation, you will find a task that helps the child to develop deduction, focus, logical thinking or creativity.

Available flavours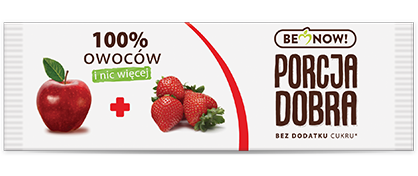 apple

strawberrys
Apple & strawberry bar
Thanks to ripe red apples and sweet strawberries used in production process, this delicious and healthy snack is loved by both – children and adults. Being rich in vitamin C and potassium it strengthens the body's immunity at the same time satisfying your sugar craving.
Ingredients: apple (69.5%), strawberry (30%), lemon (0.5%).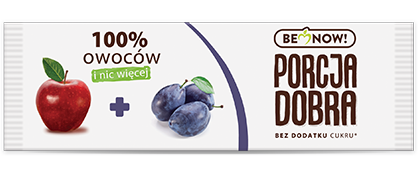 apple

plums
Apple & plum bar
A delicious and healthy treat that will most likely improve your mood, at the same time aiding digestion process. Plums and apples are known for their properties exerting a positive effect on the digestive system on the whole. These fruits regulate digestion, improve appetite and protect against free radicals.
Ingredients: apple (69.5%), plum (30%), lemon (0.5%).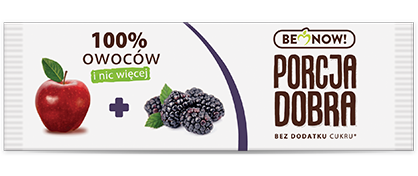 apple

blackberrys
Apple & blackberry bar
Tasty, naturally sweet and healthy snack. Blackberry contains a lot of antioxidants that eliminate free radicals thus resulting in slowing down ageing process and curbing the odds of disease occurrence.
Ingredients: apple (69.5%), blackberry (30%), lemon (0.5%).