Healthy sweets – a must have at every picnic
2019.09.15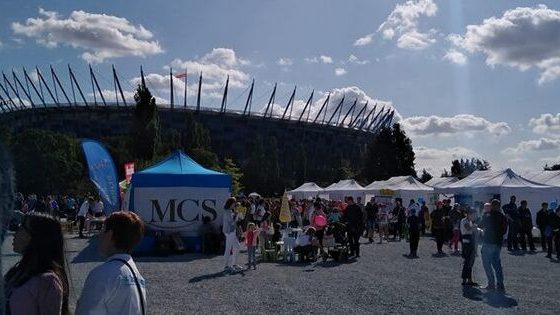 Family is one of the most important values ​​in life. And shared moments are the best thing we can give to our loved ones. That is why we proudly became a partner of the Family and sports picnic at PGE Błonie National Stadium. It took place on September 14.
The aforementioned picnic was the culmination and at the same time the biggest attraction of two flagship projects. Which were implemented by the Fight Boredom Foundation – Warsaw Family Days and National Sports Day.
During the picnic you could try your hand at various sports in the sports zone. It has been proven that physical activity not only positively affects health and quality of life, but also connects generations. Therefore, both children and adults took part in free training, wall climbing, watching gliders and sailboats, and many more.
The family zone, with its escape room, magic shows, chemical experiments, acrobatic shows, workshops for young programmers and meetings with alpacas guaranteed a lot of fun. The atmosphere of joy consumed everyone: grandmother, grandfather, mother, dad, young people and children.
Porcja Dobra fruity strip was handed to everyone at the entrance supplying the necessary energy for the all-day fun. Those who felt peckish again after a while, were very welcome to call at our stand for more snacks. Generally speaking the healthy food which is made from the heart and unconditional love are the most important things we can give our children for a good start 😊